Townley's sure grasp of the telling detail, the precise word often shocking in its simplicity, gives power to these threnodies and serenades and downright love songs. His is a voice like no one else's I hear these days.
If only every poet, musician, and teacher had a Townley to celebrate them. If only every mother, wife, or infant on the changing table inspired work like this. Here is a poet on whom, apparently, nothing is lost.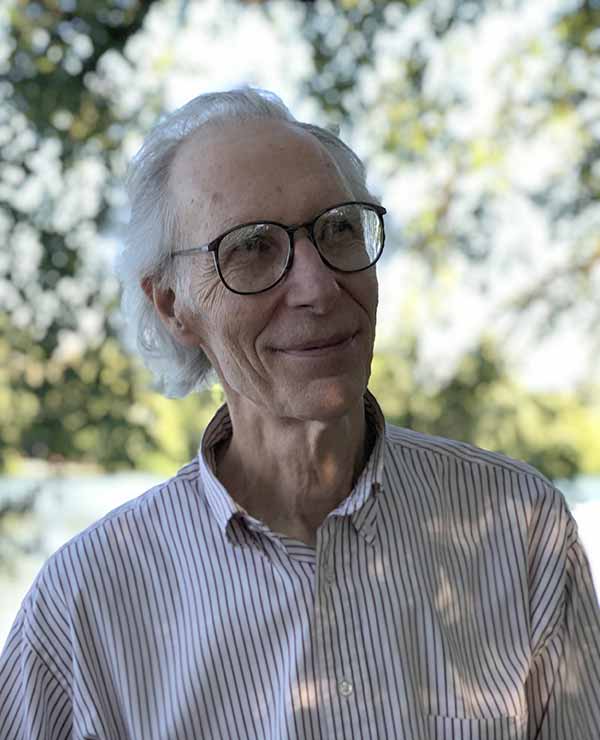 Roderick Townley
Mozart's Pigtail is Roderick Townley's third full collection of poetry. He has published books in several other genres and received a number of honors, among them the Governor's Arts Award, the Peregrine Prize for Short Fiction, a Master Artist Fellowship in Fiction, the Thorpe Menn Award, three Kansas Notable Book awards, and two prizes from the Academy of American Poets. His children's novels have appeared in several foreign editions, as well as in large print, audio, and book-club versions. One of them, The Blue Shoe (Knopf), was illustrated by Harry Potter artist Mary GrandPré. Another, The Great Good Thing (Atheneum), has been optioned for film and made into an opera. After earning his PhD at Rutgers, Roderick taught in Chile on a Fulbright Fellowship and worked in New York as a journalist and editor before moving to Kansas with his wife, Poet Laureate of Kansas Emerita Wyatt Townley.