This book explores Palmer's experiences as a medical doctor, especially as an army surgeon in the Vietnam War, and his feelings for and memories of his native Kansas, especially the Flint Hills. Although he has only been writing poetry for twelve years, Palmer's work reflects decades of discovering how the war kept coming back to him, even on the prairie.
Between the horrors of the Vietnam War and the pacific silences of the Kansas prairie, H. C. Palmer honors both the beauty of the English language and the ancient powers of poetry to speak experience without diminishing it. Seldom has the poetry of war achieved such aesthetic intensity and moral clarity or so powerfully raised us from the illusion that the wounds of Achilles will ever mend.
An epigraph in this first book by H. C. Palmer offers a clue to why the poetry is so affecting: "to see and know a place is a contemplative act." The places visited in this little book are as varied as rural Kansas and war-torn Vietnam where the author was a battalion surgeon who returned home to practice medicine, deal with the family farm, and walk the trout streams in Wyoming, bringing his past experiences with him, vividly, and with beautiful precision of detail even when the events are disturbing . . . like my favorites: "Resurrection" which traces a deadly bullet in reverse time back to its smelting in Independence, Missouri . . . or "Bird-Hunting the Tall Grass" which tricks the reader into a flashback . . . or Palmer's elegant poems of lyric praise for nature like "Ode to the Rio Grande Cutthroat" and the wonderful "Tide."
Encountering these poems you might think of B. H. Fairchild, James Wright, Gary Snyder, Brian Turner, but you'd be wrong. This is original work where time jumps, as does the boundary betwixt reality and dream, memory and imagination. And war, as it will, soaks all. H. C. Palmer writes with the visceral authority of combat seen and visions earned. Vital, necessary reading . . .
As a young medical resident, H. C. Palmer was drafted by Lyndon Baines Johnson to serve in the Vietnam War. He treated comrades and wounded civilians alike; he saw many die. In Feet of the Messenger, he has produced an extraordinary testament to that moment in history and to its afterlife. America did not invent the practice of shipping its young people off to slaughter other people on specious pretexts, and H. C. Palmer is far too wise, and far too good a poet, to lecture us on the consequences, but in his tributes to the dead, his tributes to survival, his luminous portraits of compassion and reprieve, he grants us a vision of the better world we still, please heaven, might have a chance to make.
H. C. Palmer's poems evoke a place and a time, Vietnam during the war, with clarity and heart. They are invocations to the spirits of memory and healing. They are witnesses that must be heard.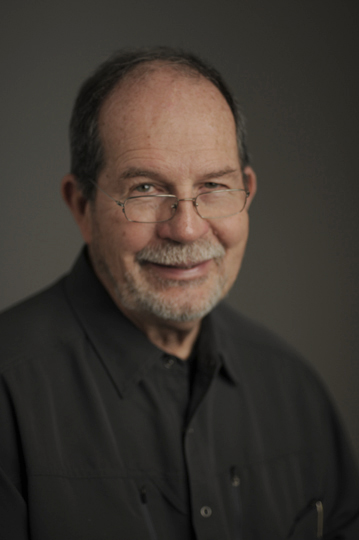 Author Name
Prior to a career in internal medicine, H. C. Palmer was a battalion surgeon in the American War in Vietnam. He has also been a cattle rancher. He founded and leads a writing program for veterans at the Writers Place in Kansas City, and his work has appeared in such journals as New Letters, Ekphrasis, Narrative Magazine, and War, Literature, and the Arts. Feet of the Messenger is his first book.