Winner of the G. S. Sharat Chandra Prize for Short Fiction , selected by Hilma Wolitzer
Longlisted for the Chautauqua Prize
The protagonists in When We Were Someone Else mostly feel boxed into unlivable spaces, and wonder whether disappointment is the cart or the horse in terms of where they've found themselves. And even as they imagine the relief of being seen with some clarity—and then, if not cherished, at least appreciated—they're also reminded of the pain they've inflicted upon others. These slyly linked stories are not only funny and wrenching but also provide the empathetic gift of shifting perspectives and their attendant illuminations.
The off-kilter characters in this collection with their inappropriate decisions and quirky examination of the norm had me simultaneously laughing in every handful of sobs. Whether drowning in an empty bathtub or lopping off a schoolmate's hair while trying to make sense of life, the search for love among these characters is both heartbreaking and comedic and their stories interweave in a way that feels like a novel. Never a more satisfying ending as it punctures the core of social dogma and what it means to be human. Rachel Groves is bellying up to the bar with Lorrie Moore, Jim Shepard, and Adam Haslett.
A dazzling array of personal explosions and quietly brilliant revelations . . . like fireworks bursting across the night sky, seen from the next town over.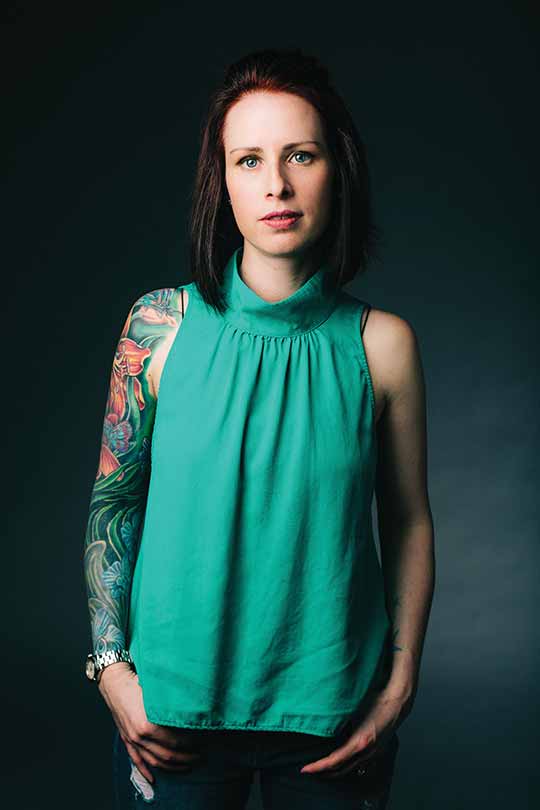 Rachel Groves
Rachel Groves is a graduate of Southern Methodist University and the Vermont College of Fine Arts MFA program. Her fiction has appeared in Beloit Fiction Journal, Michigan Quarterly Review, and elsewhere. When We Were Someone Else is her first book. A New Jersey native and current resident of Dallas, Texas, she has also lived in Kansas City, Missouri.