Winner of the G. S. Sharat Chandra Prize for Short Fiction, selected by Stewart O'Nan
Stone Skimmers opens in pristine, affluent Old Stonington, Connecticut, where a peculiar fifteen-year-old girl swims for hours each day across the town reservoir, lost to her own obsessions. The popular crowd spies from shore, mocking her strangeness, cozy in their camaraderie, until one betrays the group by befriending the outsider. The remaining six stories follow this splintered clique into adulthoods rife with isolation and loss, exploring the lives of those who stayed in the sheltered world of their childhoods and the challenges faced by those who chose to leave.
In beautifully lucid prose, Jennifer Wisner Kelly explores the separate fates of friends from Old Stonington, Connecticut, at home and out in the world, as they and those around them wrestle with death and abandonment, secrets and betrayals, and the complicated bonds of families and friendships. These wise, heartbreaking stories resist simple closures or explanations, honoring the deep mysteries and inevitable puzzlements of the characters' lives and losses.
The beautifully written, fully realized, and deeply felt stories that comprise Jennifer Wisner Kelly's Stone Skimmers are a wonder. This is a superb collection, and so very moving.
I loved this brilliant, tough-minded, heartbreaking collection about class, love, loss, and anger within families, whether across generations or between siblings and spouses. As I read, I flashed on masterful writers like Tobias Wolff, but in the end, Jennifer Wisner Kelly's work is all her own. She is a compelling storyteller, a writer of dazzling sentences, and an expert at depicting the intricacies and darkness of human psychology. Whether you are a plot junkie, lover of language, or a person who reads to connect with others, you will embrace this debut collection.
Jennifer Wisner Kelly's vivid stories have the heft and sweep of novels. A secretive clique of students measures their future hopes and fears against that of a talented swimmer; a dramatic adventure through an underwater cave results in an alarming turn; a camping excursion for a father and son ends with a moving and raw confrontation. Here one finds families in flux, struggling to preserve and sometimes release themselves from their bonds. These are wise, elegant, intimate, potent stories that I sunk into and fell hard under their lasting spell.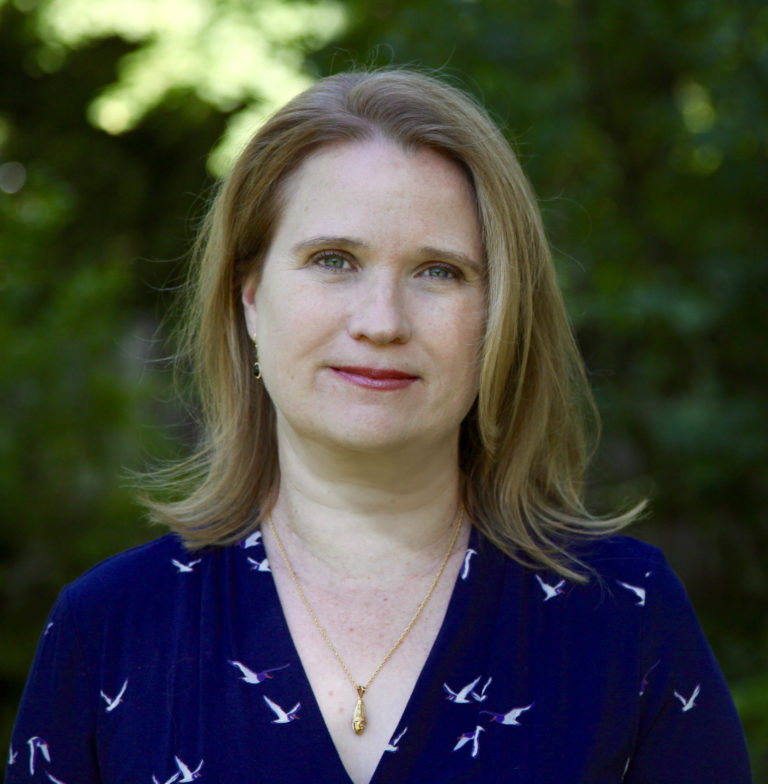 Jennifer Wisner Kelly
Jennifer Wisner Kelly grew up in Connecticut, where most of the stories in Stone Skimmers are set. Her work has appeared in Poets & Writers, Greensboro Review, Massachusetts Review, and Beloit Fiction Journal. She is a graduate of Harvard, University of Chicago Law School, and Warren Wilson College's MFA program. She now lives in Concord, Massachusetts and practices law at a domestic violence advocacy nonprofit. Stone Skimmers is her debut book.