Postcards from the Gerund State follows a group of women academics, mostly in the visual and literary arts, as they adjust to the hilarious surprises of life at Birnbrau, a fictional women's college in Georgia with its own characteristic dysfunctions. In the culminating novella that concludes the collection, the group attend a residency at a Wyoming artist colony where for a full month, they cannot avoid or escape each other, as much as they might wish for it. Kirkus Reviews calls the book "an empathetic, often savagely comic portrait of the struggles of working women in what might be deemed an elite profession."
Lorraine López has long been one of my favorite short story writers and this perfect collection highlights exactly why. In Postcards from the Gerund State, López utilizes a sense of humor that is so controlled that every single page contains sneaky detonations that you can't help but go back to again and again to marvel at them. And, because López is so masterful, she ties that humor to deeply complex characters, a unique community, their relationships so wonderfully examined. A truly singular writer, López has made something amazing.
Ready for something funny? Lorraine López delivers laugh-out-loud enjoyment in this new collection of stories about middle-aged female friends navigating the perils of academia and romance. You won't find a keener take on 21st century life. This is storytelling for right now: brilliant, entertaining, and hilarious.
Lorraine López has done it again. With singular wit and humor, she has gifted us with stories that probe the meaning of art and the realities of being an artist, a woman, and a caregiver. Postcards from the Gerund State is hilarious, heartbreaking and memorable.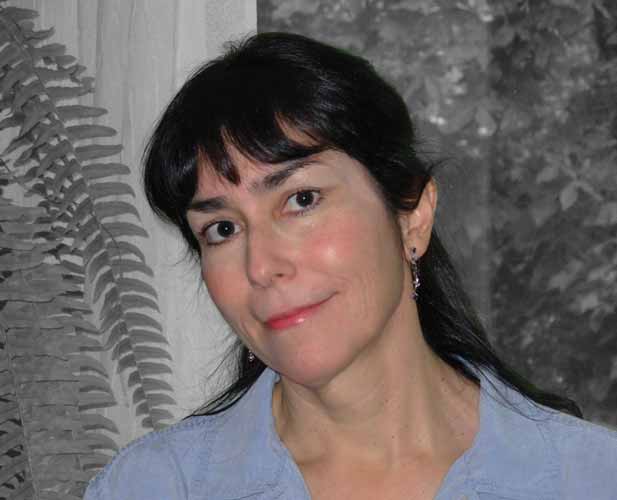 Lorraine M. López
Lorraine M. López is the Gertrude Conaway professor of English at Vanderbilt University, where she teaches in the MFA program. She is a cofounder of the Latino and Latina Studies program at Vanderbilt and an associate editor of Afro-Hispanic Review. She is also the author of six previous volumes of fiction, including Homicide Survivors Picnic (BkMk Press), finalist for the PEN/Faulkner Award. Additionally, she has edited three essay collections. Her awards includes the inaugural Miguel Marmól Prize, the Paterson Prize for Young People's Literature, the Texas Writers League Award for Outstanding Fiction, International Latino Book Award, Independent Publisher Award, Foreword Award, and Borders/Las Comadres Selections. She lives in Nashville, Tennessee.