Pat Lawson's fine new collection, Odd Ducks, reminds us that engaging stories can be found anywhere, including the modest households of both Kansas Cities. Among her subjects are adolescents bemused by the odd rituals of their parents; school librarians beguiled by a charming student; and Latino kindergartners who show more imagination than their teachers. Then there are the well-meaning neighbors who learn the singular lesson—running like a leitmotif through the collection—that no good deed goes unpunished. A Lawson story has three stellar traits: a Chekhovian gift for the telling detail, a talent for ending a story with breathtaking precision, and a dry humor infusing it all.
In this funny and touching book, Patricia Lawson takes the reader on a deceptively simple journey into the jagged minds and hearts of characters who struggle to be or at least seem other than they are. Odd Ducks is alive with characters who endure, who persist. Yes, they are lonely and unsure, and yes, they are desperate for connections that will not come. And yes, they take many wrong turns. But their strengths are evident, their goodness and resolve never missing for long, and though their paths are not direct, they are true.
Pat Lawson's Odd Ducks is a quietly intense collection. The stories are especially profound in dealing with states of vulnerability—a middle-aged divorcee, recently out of the closet, stumbles to find a place for himself in a new neighborhood; a disadvantaged child begins to understand how the odds will be stacked against him; a young man catches a glimpse of a life he desires but can never have. Though the stories occur in the context of the urban Midwest, Lawson's range of empathy will engage all readers. She gives us stories that feel true and stick to the bones.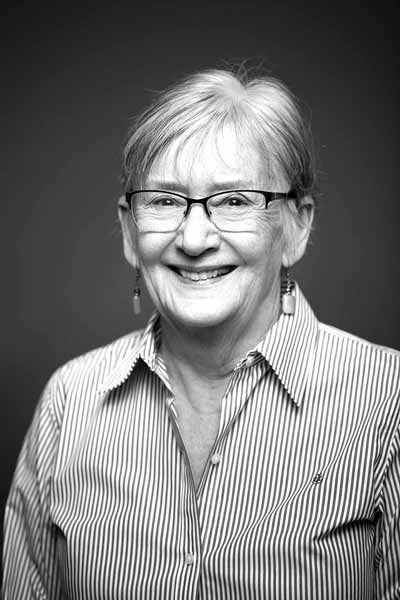 Patricia Lawson
Patricia Lawson's work has appeared in Pleiades, Dalhousie Review, New Letters, and elsewhere. She taught for many years at Kansas City Kansas Community College and was an associate editor of The Same. She is a Riverfront Readings committee member at the Writers Place in Kansas City and a graduate of the University of Missouri-Kansas City. Odd Ducks is her solo fiction debut.